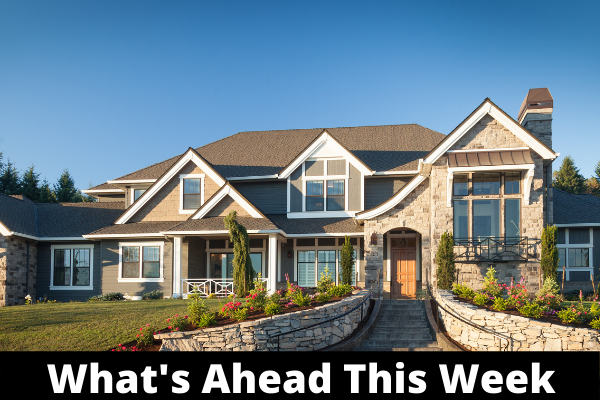 Last week's economic reports included readings from the National Association of Home Builders on housing markets and Commerce Department data on housing starts and building permits issued. Weekly reports on mortgage rates and jobless claims were also released.
NAHB: Builder Confidence Slips as Materials Costs Rise
The National Association of Home Builders reported that its Housing Market Index fell to an index reading of 82 in March as compared to February's index reading of 84. Analysts forecasted a reading of 83. Builder concerns included rising materials costs and mortgage rates, which impact home pricing and affordability. Robert Dietz, Chief Economist for NAHB, said that lumber prices have more than doubled since August 2020 and have added $24,000 to the cost of a home on average.
Regionally, builder confidence in housing markets declined in the Midwest, Northeast, and West but remained unchanged in the South.
Demand for new homes remained high as shortages of existing homes for sale persisted. Homebuilder sentiment was unchanged in the South but declined in the Northeast, Midwest, and Western regions of the U.S.
According to Commerce Department reports for February, housing starts declined to 1.42 million starts n a seasonally-adjusted annual basis as compared to January's reading of 1.58 million housing starts. Building permits issued also reflected growing builder concerns as permits issued fell to 1.68 million permits issued from 1.89 million building permits issued in January.
Mortgage Rates Rise, Jobless Claims Mixed
Freddie Mac reported higher average mortgage rates last week as rates for 30-year fixed-rate mortgages rose by four basis points to 3.09 percent; the average rate for 15-year fixed-rate mortgages rose by two basis points to 2.40 percent. Mortgage rates for 5/1 adjustable rate mortgages averaged 2.79 percent and rose by two basis points.
Discount points averaged 0.70 percent for fixed-rate mortgages and 0.30 percent for 5/1 adjustable rate mortgages.
770,000 first-time jobless claims were filed last week as compared to the prior week's reading of 725,000 new jobless claims filed. Severe winter weather in Texas boosted new claims, which significantly exceeded analysts' expectations of 700,000 new claims filed.
Continuing jobless claims fell to 4.12 million claims from the prior week's reading of 4.14 million ongoing claims filed.
What's Ahead
This week's scheduled economic reporting includes readings on sales of new and previously-owned homes, inflation and consumer sentiment. Weekly readings on mortgage rates and jobless claims will also be released.