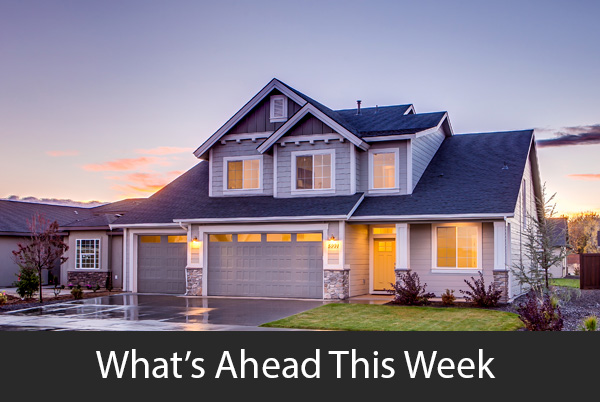 Last week's economic reporting included readings on inflation, testimony by Federal Reserve Chair Jerome Powell, and weekly readings on mortgage rates and new unemployment claims.
Rising Gas Prices Fuel Jump in Inflation
Consumer inflation increased at its fastest pace in seven months according to the Consumer Price Index for October. Consumer prices rose 0.40 percent and exceeded analysts' forecast of 0.30 percent and September's reading of 0.00 percent inflationary growth. Analysts attributed the jump in prices to rapidly rising gasoline prices.
October's reading for core inflation, which excludes fuel and food prices, supported this view. Core inflation grew by 0.20 percent in October, which matched expectations and exceeded September's core inflation reading of 0.10 percent.
Year-over-year inflation rose from 1.70 percent to 1.80 percent; this was lower than the top year-over-year reading that approached 3.00 percent.
Fed Chair Says Interest Rates on Hold Unless Economy Deteriorates
In testimony before the Joint Economic Committee of Congress, Fed Chair Jerome Powell said,: "We see the current stance of monetary policy to remain appropriate as long as incoming information about the economy remains broadly consistent with our outlook of moderate economic growth, a strong labor market, and inflation near our symmetric rate of 2.00 percent."
Mr. Powell said that Federal Reserve Policy is flexible and subject to adjustment as required by future news and economic events. The benchmark Federal Funds rate range is currently 1.50 percent to 2.00 percent.
Mortgage Rates, New Jobless Claims Rise
Freddie Mac reported higher average mortgage rates last week. Rates for 30-year fixed-rate mortgages rose six basis points to 3.25 percent. Rates for 15-year fixed-rate mortgages rose seven basis points to 3.20 percent; the average rate for 5/1 adjustable-rate mortgages rose five basis points to 3.44 percent.
Discount points averaged 0.60 percent for 30-year fixed-rate mortgages and 0.50 percent for 15-year fixed-rate mortgages. Discount points for 5/1 adjustable-rate mortgages averaged 0.40 percent.
225,000 first-time jobless claims were filed last week; this exceeded expectations of 210,000 new claims and the prior week's reading of 211,000 new jobless claims filed. Analysts said the spike in new claims was caused by seasonal anomalies and not by layoffs. New jobless claims are likely to fall as the holiday season approaches and seasonal hiring picks up.
What's Ahead
This week's scheduled economic news includes readings from the National Association of Home Builders on housing market conditions; the Commerce Department readings on housing starts and building permits issued. Readings on sales of pre-owned homes and consumer sentiment will also be released along with weekly reports on mortgage rates and new jobless claims.