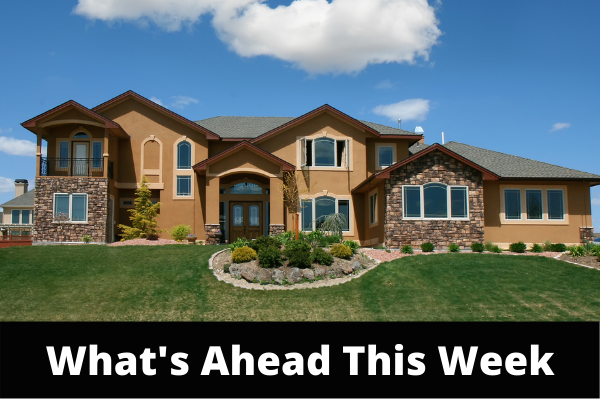 Last week's economic reporting included readings on U.S housing markets, housing starts, and building permits issued. Data on sales of previously-owned homes were released along with weekly reports on mortgage rates and jobless claims.
Builder Sentiment on Housing Markets Declines in November
November's National Association of Home Builders Housing Market Index fell five points to an index reading of 33; analysts expected a reading of 36. November's reading was the lowest since June 2012 except during the pandemic.
All three indices contributing to the Housing Market Index were lower in November than in October. Homebuilder sentiment regarding current sales conditions fell six points to an index reading of 39; by comparison, this reading was 83 in November 2021. Builder confidence in home sales conditions over the next six months fell four points to 31. Homebuilder confidence in prospective buyer traffic in new single-family developments fell five points to an index reading of 20.
Homebuilders were less confident about housing market conditions in the four regions tracked by the NAHB. Builder sentiment in the Northeast fell six points to an index reading of 41. Builder sentiment in the Midwest fell two points to 38. Builder confidence in the South fell seven points to 42. Builder sentiment was five points lower in the West at 29. Index readings of less than 50 indicate that most builders lack confidence in housing market conditions.
Builders continue to experience rising materials costs and regulatory expenses associated with developing land and home construction. Rising home prices and resulting affordability concerns compelled builders to ask lawmakers to reduce regulatory costs connected with developing land and building homes.
Mortgage Rates, Jobless Claims
Freddie Mac changed the format of its Primary Mortgage Market Survey to include only average rates for 30 and 15-year fixed-rate mortgages and the survey no longer reports average discount points. The average rate for 30-year mortgages fell 47 basis points to 6.61 percent. Rates for 15-year mortgages averaged 5.98 percent and four basis points lower than in the previous week. 222,000 initial jobless claims were filed last week. Analysts expected 225,000 new claims filed as compared to the previous week's reading of 226,000 first-time claims filed.
What's Ahead
This week's scheduled economic reporting includes readings on new home sales, minutes of the most recent meeting of the Fed's Federal Open Market Committee, and weekly readings on mortgage rates and jobless claims. Financial markets will be closed on Thursday and Friday for the Thanksgiving holiday.