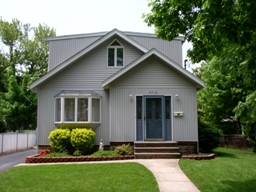 The National Association of Home Builders reported that home builder confidence in the U.S. housing market conditions held steady for the fourth consecutive month in May. Builder confidence stayed at a reading of 58, which was the number expected by analysts and was also the reading for April. Analysts said that the consistency in readings signified expansion in housing markets. Any reading over 50 indicates that more builders than not are confident about market conditions.
Components of the NAHB Housing Market Index include readings on builder confidence in current market conditions which held steady at 63 and builder confidence in market conditions over the next six months, which gained three points to a reading of 54. Builder confidence in foot traffic for new home developments was unchanged at a reading of 44.
NAHB Chief Economist Robert Dietz said that the higher reading for future sales indicates growing builder confidence in housing market conditions. In recent months, housing markets have been fueled by low mortgage rates and high demand, but supplies of available homes are dwindling. Housing industry analysts have identified building new homes as a major solution for the shortage of homes for sale.
Analysts note that while new homes represent a small part of the residential real estate market, each new home constructed contributes an average of three jobs for a year and yields an average of $90,000 in tax revenue for each home built. Builders repeatedly cite a lack of workers and buildable lots as a concern for building more homes. An NAHB analysis of the Bureau of Labor Statistics' report on Job Openings and Labor Turnover indicated that there were 210,000 unfilled construction jobs in March, which was the highest reading since May 2007.
Regional surveys of home builder sentiment were mixed. The reading for the Northeast fell by 3 points to 41 while readings for the Midwest and South rose by one point each with readings of 58 and 59 respectively. The reading for the West was unchanged at 67.
Low Mortgage Rates: Will the Fed Raise Rates in June?
In other housing related news, analysts' predictions are mixed regarding whether or not the Federal Reserve will raise its target funds rate next month when the Federal Open Market Committee (FOMC) meets. Uncertainties over the United Kingdom's upcoming vote about leaving the European Union and mixed economic data appear likely to nix a rate increase, but improving labor markets could be a plus for a fed rate increase. Raising the federal funds rate would cause mortgage rates to rise and is considered a further concern for the gap between growing wages and rapidly rising home prices.