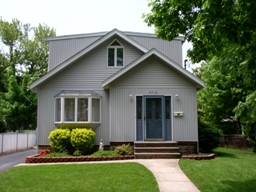 Last week's economic reports included the Case-Shiller Home Price Indexes, FHFA's House Price Index and Pending Home Sales from the Commerce Department. The details:
Home Prices Dip in March, Pending Home Sales Up
According to the Case-Shiller 20-City Housing Market Index, the national reading for average home prices dipped in March. The 20-City Index moved from February's year-over-year home price growth of 4.20 percent to an average year-over-year home price growth rate of 4.10 percent in March. San Francisco, California reclaimed the top spot for home price growth of 10.30 percent year-over-year.
The Federal Housing Finance Agency reported results that mirrored the Case-Shiller report. The FHFA House Price Index tracks purchase-only transactions for homes connected with mortgages owned or backed by Fannie Mae and Freddie Mac. The March reading for home price growth slipped to 5.20 percent year-over-year as compared to February's reading year-over-year growth rate of 5.50 percent. Lingering winter weather conditions were seen as a contributing factor to lagging home prices.
Meanwhile, the Commerce Department provided some good news for pending home sales. April's pending sales reading increased to 3.40 percent from the March reading of 1.20 percent. Pending home sales are considered an indicator of future closings and suggest that the peak home selling and buying season is gaining momentum.
Sales of new homes in April brought spring home sales to their highest level in seven years. New home sales rose to an annual rate of 517,000 homes sold in April as compared to expected sales of 490,000 new homes sold and March's reading of 484,000 new homes sold. The Midwest led the charge where new home sales surged by 36.80 percent. The latest readings for pending and new home sales suggest that 2015 can expect a healthy sales activity during the spring and summer.
Mortgage Rates, Weekly Jobless Claims Rise
Average mortgage rates rose last week according to Freddie Mac. The rate for a 30-year fixed rate mortgage rose by three basis points to 3.87 percent; discount points dropped from 0.70 percent to 0.60 percent. The average rate for a 15-year fixed rate mortgage rose by six basis points to 3.11 percent with discount points lower at 0.50 percent than the previous week's average of 0.60 percent. The average rate for a 5/1 adjustable rate mortgage rose by two basis points to 2.90 percent. Discount points were unchanged at 0.50 percent.
Weekly jobless claims rose to 282,000 new claims filed as compared to expectations of 270,000 new claims and the prior week's reading of 275,000 new claims filed. In spite of the higher reading for new jobless claims, analysts said that layoffs are few and far between. New jobless claims hit their highest level in five weeks, but remain close to a 15-year low. The four-week rolling average of jobless claims increased by 5000 new claims to a reading of 271,500 new jobless claims filed. The four-week average is considered a more reliable source for tracking unemployment trends as it evens out highs and lows that occur in weekly readings.
What's Ahead
This week's economic reports include Construction spending and several labor-related news topics including Non-Farm Payrolls, the National Unemployment Rate and Average Hourly Earnings. Analysts expect improving labor conditions to further bolster housing markets.