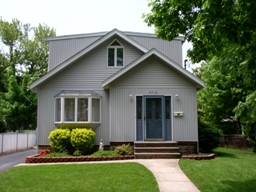 Home builder confidence fell slightly in June to a reading of 59 according to the National Association of Home Builders Housing Market Index. Analysts had expected no change to June's reading of 60. June components of the HMI were also lower.
Builder confidence in current market conditions dropped by one point to 63; builder confidence in market conditions over the next six months fell three points to a reading of 66. The reading for foot traffic in new single-family developments dropped one point to 55. Readings over 50 indicate that more builders than fewer are confident about housing market conditions.
Are Housing Markets Cooling Down?
A statement released by NAHB said that June's readings were consistent with an ongoing gradual housing recovery. In related news, real estate analysts are seeing similarities in today's level of speculation to the pre-recession housing bubble that was fueled by speculation. More "mom-and-pop" investors are entering the market instead of seasoned institutional investors, which suggests that institutional investor interest is slowing.
In June, 2.50 percent of homes were purchased by institutional investors as compared to a peak of 9.80 percent in February 2013. Red flags suggesting that housing markets are cooling down appear consistent with June's NAHB Housing Market Index.
Too much speculation can create a housing bubble, which would burst when demand dries up due to overly inflated home prices and falling demand for homes. Slim supplies of available homes and rapidly rising home prices are obstacles for home buyers. Home builders continue to cite low supplies of suitable land and labor shortages as obstacles to home construction.
Short Supply of Homes, Affordability Issues Persist
In a report separate from the NAHB Housing Market Index, Fannie Mae economists said that they expect single-family housing starts to increase by 13 percent in 2016. Any increase in home building would help reduce the shortage of available homes. The willingness and ability of builders to produce more affordable homes is a key aspect of maintaining healthy housing markets. Strong competitions for homes and high home prices in major metro areas have made home ownership impossible for many would-be buyers. Short supplies of available homes are discouraging those who are prepared to buy but can't find homes they want.
Unless low supplies of homes and affordability concerns are resolved, overall market slow-downs are likely to occur at some point. Indications that professional investors may be slowing their former pace of snapping up homes could suggest that hot housing markets are starting to cool off.