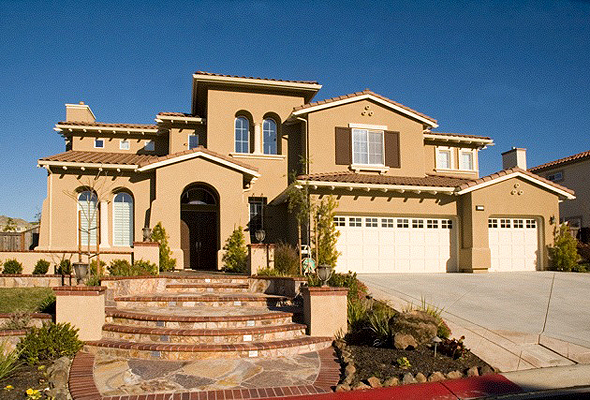 Last week's readings on new and existing home sales provided further evidence of strengthening housing markets. Both categories of home sales exceeded December's readings. Consumer sentiment was lower in February than for January and average rates were mixed with fixed rates higher and the rate for 5/1 adjustable rate mortgages lower. Consumer sentiment lower in February.
New and Previously–owned Home Sales Higher in January
Home sales volume rose in January regardless of obstacles including higher mortgage rates and rising home prices. The National Association of Realtors® reported more sales of pre-owned homes in January. 5.69 million homes were sold on a seasonally-adjusted annual basis in January, which surpassed expectations of 5.57 million sales and December's reading of 5.51 million sales of previously-owned homes.
New home sales also rose in January. 555,000 new home sales were reported, which fell short of 586,000 new home sales expected. 535,000 new homes were sold in December.
Mortgage Rates Mixed
Mortgage rates have traditionally been tied to the performance of 10-year Treasury notes, but this connection may be weakening due to uncertainty about current economic influences. Freddie Mac reported that the average rate for a 30-year mortgage rose one basis point to 4.16 percent; the average rate for a 15-year fixed rate mortgage rose two basis points to 3.37 percent and the average rate for a 5/1 adjustable rate mortgage dropped two basis points 3.16 percent. Discount points averaged 0.50 percent for fixed rate mortgages and 0.40 percent for 5/1 adjustable rate mortgages.
New Jobless claims also rose last week; 244,000 new claims were filed as compared to expectations of 237,000 new claims and the prior week's revised reading of 238,000 new claims. The weekly reading for new jobless claims remained below the benchmark of 3000 new claims. The less volatile four-week rolling average of new claims filed reached its lowest level since July 1973 and fell by 4,000 new claims to 241,000 new claims filed. Layoffs remain low, so week-to-week variances in new jobless claim filed do not necessarily indicate faltering job markets.
What's Next
This week's economic news includes readings on pending home sales, Case-Shiller Housing Market Indices, pending home sales and inflation. Weekly reports on mortgage rates and new jobless claims.