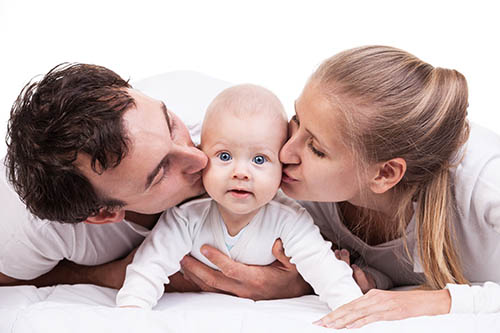 If you're dealing with paying off your mortgage and going down to a one-income family, it can be complicated to determine how to financially swing it. However, becoming a parent and managing a mortgage are quite common nowadays with maternity leave and the modern family. While managing a mortgage on just one salary can be a challenge, there are a few simple things you can do to make it work.
Buy The House You Can Afford
It may sound much too simple, but many people get so wrapped up in the concept of a dream home that they forget about what makes the cost of it manageable from month to month. While affordability is important, it becomes even more important when you're dealing with one income, so ensure you have a monthly payment that you can pay off with one salary. Even if interest rates shift or an emergency comes up, you'll still be able to handle your monthly payment.
Create A Budget
Budget may very well be the dreaded 'b' word when it comes to finances, but there is nothing that's going to be a better friend to you in managing a one-income mortgage than sticking to it. Instead of leaving your expenses to chance, make sure that you've set aside the appropriate funds for your mortgage, groceries, car payments or transportation, necessities and any extras that go along with living. Keep in mind that while starting a budget is good, you may want to schedule weekly meetings to ensure you're sticking to it.
Maintain An Emergency Fund
Since it may be a struggle to pay off your mortgage and pay for day-to-day life on one salary, it's important that you're prepared for any emergencies that come up. Because these will be the things that arise that can sink your budget, like your car breaking down or a window needing to be replaced, you should be setting aside money each month to cover the incidentals. Tossing aside your budget for an emergency can have serious financial implications, so be prepared for what can arise.
It goes without saying that managing a mortgage on one income can be a challenge in this day and age, but this is a situation that many families find themselves in when they decide to have children. If you're currently trying to determine how you'll be able to manage your mortgage on one income, contact your trusted mortgage professionals for more information.