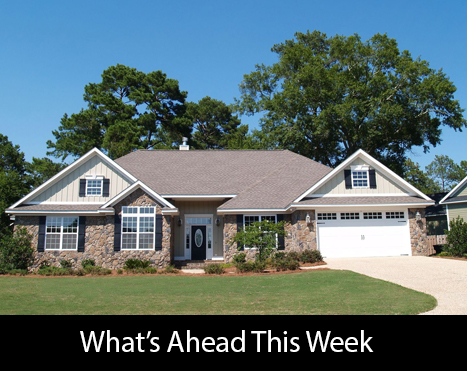 Last week's economic reporting included readings on inflation, consumer sentiment, and weekly readings on mortgage rates and jobless claims.
Inflation Rates Are Similar in August
Month-to-month, the inflation rate holds relatively steady at 3.18 percent. This is slightly up when compared to 2.97 percent last month; however, it is significantly lower than the rate of 8.52 percent last year. When compared to the long-term average, inflation is trending in the right direction, as the long-term average is 3.2 percent.
Inflation rose at a pace of 0.20 percent in July and met analysts' expectations. There was no change in the pace of month-to-month inflation from June's reading of 0.20 percent growth. The Consumer Price Index also reported that year-over-year inflation reached 9.10 percent, which was the highest reading since reaching a 40-year high in mid-2022.
While we still wait for core inflation, experts predict it to come in at around 3.38 percent. Core inflation, also known as the CPI, excludes food and fuel prices, which are historically volatile. If core inflation comes in at 3.38 percent, this would be significantly lower than the July reading of 4.7 percent.
Right now, it is unclear whether the Federal Reserve will raise interest rates, as they are still waiting for other metrics, including the core inflation above.
Mortgage Rates Rise, Job Market Cools
The 30-year fixed, the preferred metric for mortgage rates, remains at around 7.53 percent. These are the highest mortgage rates of the last 20 years. Rates continue to rise when compared to July's mortgage rates, which were just under 7 percent. This continues to put pressure on those interested in purchasing homes. The 15-year fixed mortgage rate is about 6.81 percent. This is slightly higher than the 15-year fixed for August, which was 6.55 percent on average.
When comparing these mortgage rates to last week, the 30-year fixed has gone up. It was 7.23 percent, on average, last week, and has jumped to 7.53 percent this week. The average rate for a 15-year fixed is 6.81 percent this week, which is slightly higher than last week, where the average 15-year fixed was 6.55 percent.
It appears that the increase in interest rates is finally having an impact on the job market. Unemployment rose to 3.8 percent, and the economy added 187,000 jobs in August. While these are still historically solid numbers, it is clear that the job market is cooling, when compared to July.
University of Michigan Consumer Sentiment Survey
The University of Michigan released its monthly consumer sentiment report, and consumer sentiment has dropped slightly when compared to last month. The index reading was 72.0 in July, but it dropped to 69.5 in August. The overall sentiment regarding the economy also dropped from 76.6 in July to 75.7 in August.
These numbers reflect that consumers are still a bit wary of economic conditions. While inflation continues to come down, many consumers are likely still nervous about the increase in interest rates and the cooling job market. While sentiment remains positive, there is some cooling in the economy.
What's Ahead
During the next week, mortgage rates will get an update, and the Federal Reserve will receive some new metrics regarding the economy. These numbers will be very important for the Fed, as it decides whether it will raise interest rates again in September in an attempt to cool inflation further.